I spent about 6hrs Sunday cranking out pages for my husband album,
so he'd have some show and tell items to go along with the Eagle scout video presentation he did last night.
Here's one inspired by
Sketchabilities #84
I left out the 4th photo as I really wanted to add the 3D sticker of the Eagle patch
also kept it simple and left out all of the flowers and fluff to keep it more masculine
My husband when he was 18 as well as a close up of the 3D sticker patch.
Really like the K and Company Boyscout line
here's another scout page I made using a sketch I found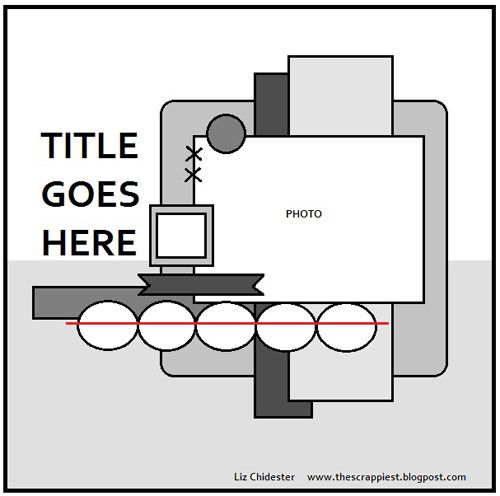 I added a few extra photos, but the base is very similar to the sketch
So the problem with doing a scrap page of an event that I didn't attend is getting the journaling part correct. I thought I was doing a good job with the notes my mother in law had next to the photos in her album and then I turned the page to find a photo of a wooden sign with the camp name on it. Yes I spelled it wrong and then my wonderful husband pointed out that my MIL also wasn't there so it wasn't a tapping in ceremony as so much a tapping out. Thus the added piece of card stock to cover up the mistake.
Okay just a few more pages to go
two page with two different camp outs.
Waldo Lake hike to Kiwa Lake
and Father /son camp out at Camp Baker
Random court of honor ceremonies
Ben receiving his eagle rank
love this 3D sticker. Almost looks real

Thanks for spending the time to get through my long post.